I've been secretly looking at the cute fall clothes for little kiddos lately. My daugther is 20 months but seems to still be fitting in her 12 month size pants. I have to admit, I'm a little disappointed because I'm looking for an excuse to get her some cute new clothes for fall. We've been lucky to get lots of great hand-me downs and have two great grandmas that like to buy clothes (mostly the really cute sets from
Carter's
). There's also a great kids consignment shop nearby where I've gotten really lucky finding cute outfits (sometimes with the original tags still on)!
These are few of outfits that I've been checking out. The only things I really seem to need for her right now are socks though--bummer!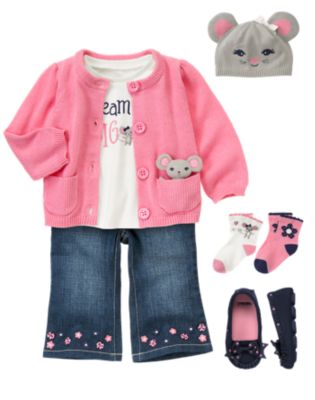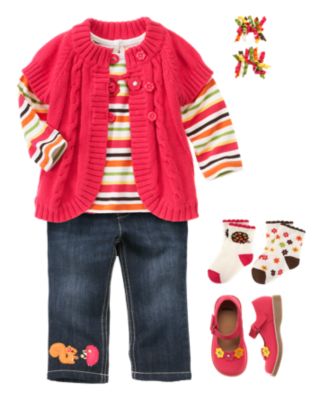 What are you loving for your kids for fall?